The Pebbles - Sitting By The Window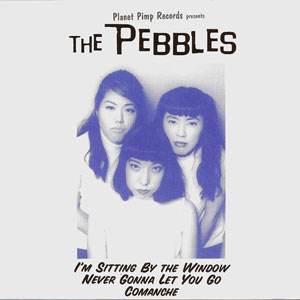 (PPR-15 | 1995) This is second Planet Pimp release from the great Japanese girl group, The Pebbles. There's not much shtick here, just some pretty good garage tunes with some early Beatles undertones. With The Pebbles there's always the sense that they don't quite know what they are doing, but that just seems to help the aesthetic of the band.
You can listen to an entire album's worth of The Pebbles on Spotify if that's your thing.